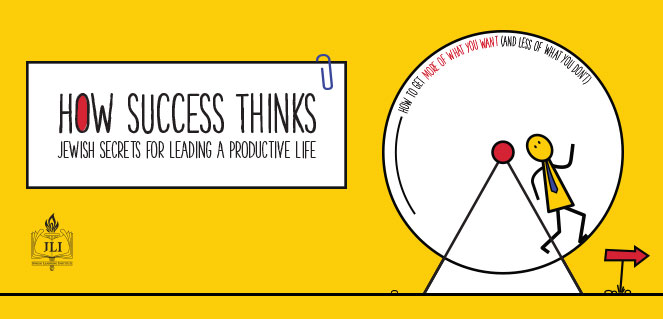 At the core of How Success Thinks are six key productivity concepts, from motivation and goal setting to creativity and relationship building, that explain why some people get so much done. Drawing on 3000 years of Jewish wisdom from the Talmud and Kabbalah—as well as the latest findings in neuroscience, psychology, and behavioral economics—this eye-opening course explains that the most productive people on earth don't merely act differently; they view the world, and their choices, in profoundly different ways.
By learning how to cultivate your signature strengths, adopt a growth mind-set, access your inner well of creativity, deal with weaknesses, and overcome procrastination and other obstacles that lie in the way of your success, Jewish wisdom and positive psychology will help you get more of what you want and less of what you don't.

The impossible happens, and YOU need to solve it.
Apply mind-bending, brain-twisting, hair-splitting Talmudic reasoning to solve real-life modern dilemmas—situations that actually happened yet seem impossible to solve. What do you do when your gut tells you one thing, and your brain tells you another? Prepare for a mental expedition to mind-wrestle with situations that force us to choose between two reasonable truths.
Click here for the playlist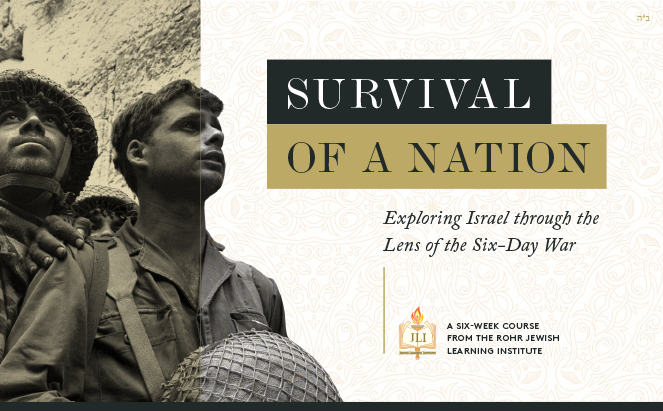 One fateful week in June 1967 redrew the map of the Middle East.
Fifty years later, Israel continues to face numerous existential threats.
Experience an inspiring and thrilling account of what was then considered the most improbable and astonishing victory in all of military history.
Drawing on ideas of great Jewish writers and thinkers from throughout the ages, Survival of a Nation presents the Six-Day War as you've never experienced it before.
Its six sessions confront the impossible yet important questions of our time with affectionate and fervent patriotism, while also remaining realistic, and morally anchored.
This spellbinding course will sweep you up in its narrative force and abiding love for our nation's history and the best of its traditions, and will not let go of you until it's done.